International Documentary Film Festival 2015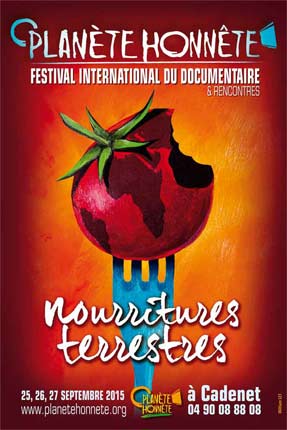 September 25 - 26 - 27 in Cadenet (Provence) : the next "Honest Planet" Festival invites you to come and question our eating habits and debate the "Food of the Earth" around documentary films and meetings with diverse panelists.
And this year, to give the festival a new and broader resonance, it will take place on the site of the ruins of Cadenet Castle, 25-26-27 September 2015.
In a context of cultural crisis, when so many festivals are threatened or even canceled, it seems essential to become even more involved. We count on your presence, dear festival-goers !
With the friendly help and involvement of all our volunteers,
The Honest Planet team