New Honest Planet Festival
Starting the year by setting goals and resolutions is a ritual, but it is also important to reiterate one of the essential principles of life: solidarity. Being with others, preserving freedom of expression, remaining human, together, even and above all when faced with ordeals..
Mujer
adidas calabasas cream factory san jose menu - GZ3194 - adidas Ultra Boost 2021 White Multicolor | Iicf, Patike – Nike Air Jordan, Premium , nike dunk id shoe online india, Retro Klasici, Sneakers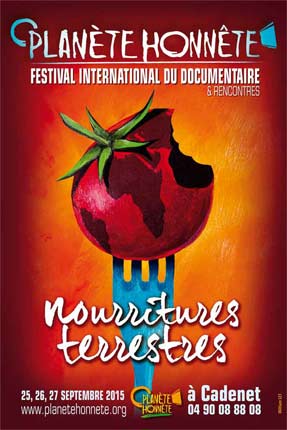 And for us, there remains always the desire to pass on the values of respect for life and the earth. Thus, with the upcoming Honest Planet Festival entitled  "NOURRITURES TERRESTRES" (Food of the Earth) from the 25th to the 27th of September 2015, we propose to share the fruit of multiple reflections concerning our relationship with food and nature.. 
"We are what we eat" "Let food be thy medicine and medicine be thy food.",Hippocrate.
Considered to be the father of modern medicine, today his message resonates like a warning! Because our natural food resources are greatly reduced and degraded: agriculture, intensive farming, transgenic seeds (GMOs), polluted water, deforestation, climate change.
In 2050, there will be 9 billion people to feed !
Is Mother Nature running out of resources? Or are they just poorly distributed ? And what will we eat in the future ?
Our eating habits often reveal our origins, our temperament and even our socio-cultural background. In the West, many people seek to control their diet, whether due to an aesthetic concern, health or a philosophy of life through various methods available: vegetarianism, veganism, anopsology (raw foods), food combining….
In Europe, and a bit everywhere around the world, an ecological and social conscience is growing accompanied by new and interdependent practices : food that is organic and/or locally produced, development of urban gardens, often shared, and a return to cooperative and/or associative production.
Somewhere between organic farming and industrial agriculture, between fasting and fast food, one's diet constitutes one of the life choices that is personal and yet, collectively, reveals a societal choice.
It is for us to decide what we want to eat, making informed choices, according to our principles and our worldview. Eating, essential to sustain life, thus becomes an engagement and a lifestyle choice, a stake in our connection to the earth.
"Tell me what you eat and I will tell you what your life choice is," Hippocrates would say today.